Getting you involved with mid-week offerings designed to encourage your spiritual growth through worship, service, and community.
Go ahead and circle Wednesdays in the fall on your calendars beginning with August 18!
We are excited to bring back our Wednesday night studies, and we hope you will make plans to join us! We have 6 classes to choose from that will begin at 6 PM each week, and so much more!
We are excited for what this fall has to offer us this year, and we hope you will come worship and fellowship with us!
You can check out the classes and sign up now via this link!
Wednesday Evening Boxed Meals
We are excited that Wednesday evenings are back at Wesley, but like everything else things are going to be a little different this fall.

As you may have heard, we will no longer have plated, buffet-style dinners. Instead, we will be offering a boxed dinner option. It is important that you place your order and pre-pay for your meals before 12 Noon on the Tuesday before that Wednesday so we can have an accurate count. You can order your meal(s) below or by calling the church office at (706) 869-0888.

Meals will be available for pickup from 5 - 6 PM, and we will have seating and tables available for those who wish to eat prior to our programming.

If this option doesn't fill you up, you are welcome to bring something else to eat, or join a small group and eat together before coming to the church to keep the fellowship going!
Wesley Kidz on Wednesdays
Each week children will enjoy worshiping together through songs, games, story-telling, and small group activities. Wesley Kidz on Wednesdays presents God's story to students from preschool up to 5th grade with age-specific activities to help them experience the excitement of the Bible on their level! Nursery is also available for our youngest Wesley Kidz on Wednesday evenings.

If you have any questions, please email Kami DeRosier.
Join us Wednesday evenings this fall for a new Wesley Kidz series: Camp Wannastay! Throughout this series we will be focusing on 1 Timothy 4:12. Each week we will set off on a camping adventure filled with music, Bible stories, and games, as we learn how to be leaders who set an example for other. Our Camp Wannastay adventure begins August 18 at 6 PM.
Children's Choir - 5:30 PM on Wednesdays
All kindergarten through 5th grade children are invited to be part of the children's choir on Wednesday evenings! Join us as we prepare for our Children's Nativity Play and Happy Birthday Jesus Party. (More details to come!) The fun begins August 18 at 5:30.
Music rehearsals on Wednesdays
We are also excited to welcome back all three (3) choir rehearsals!

If you are interested in joining the handbell choir or Traditional Service's celebration choir, or if you have a child interested in the children's choir, please contact Director of Music Ministries Jeff Wickell.

Children's choir meets at 5:30 PM, adult handbells at 6 PM, and celebration choir begins at 7 PM.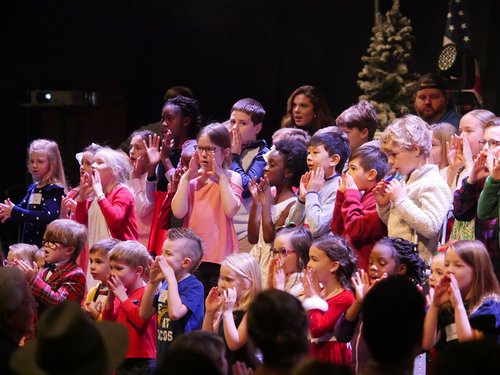 Mid-Week Adult Class Offerings
Pastor Scott leads this conversation on what it means to follow Christ at Wesley, in your community, and in the world. This is a conversation-based study that will walk through how to be a more complete disciple - in ways that you've probably not thought of before. It will meet at 6 PM in Room 21.

August 18 - November 17
Gathering Space Outside Celebration Space
Have you been visiting Wesley, or thinking about visiting Wesley and don't know where to get involved? You're invited to "Start Here." It's simple: just drop in any Wednesday evening at 6 PM. "Start Here" will meet in the gathering area right outside the Celebration Space. We'll even go on a tour of the church. You'll get the chance to speak with a pastor and see some other friendly faces, so bring any questions you might have about life at Wesley Church. If you want to get involved and learn more about the opportunities for connection, growth, and service in the church, this is the place to start.
Dialogues on Faith & Race
Join in this discussion-based group led by Linda Hughes that explores how our personal faith can be the lens that shapes how we interact with people that are a different race than we are. The class explores the history of how religion and race have intersected in the past, and how we the church can reflect the love of Christ. Meets Wednesdays at 6 PM in Room 26.

August 18 - September 29
Join Joe and Mandy Foster as they guide you through Dave Ramsey's Financial Peace University. In this class you will learn how to budget, payoff debt, invest, and more. There is a cost involved to purchase materials for this class. The first session is a preview to see if the class is right for you. The class will be each Wednesday at 6 PM in Room 25.

August 18 - October 20
Mark and Dawn Titter lead this group designed to offer support, comfort, and friendship for those who are experiencing grief. You can join in this caring group at any time, and you are also welcomed to invite those who are not currently attending Wesley. Starts back Wednesday, August 18 at 6 PM in the Prayer Room.

Ongoing
Join this group of crafters, some who work on projects for missions like prayer shawls, and some who work on personal projects but enjoy the comradery of knitting together. This group will start back August 18 at 6 PM in the Disciple Conference Room.

August 18 - November 17
Join this video Bible study led by Heather Peacock where Messianic Rabbi Jason Sobel will help us understand that the Bible fits together as a whole to offer one complete picture of Jesus. By exploring the Mysteries of the Messiah, you can ignite a new love for Jesus and a passion for the Bible that will bring hope and transformation to your life. Class will begin meeting August 18 at 6 PM.

August 18 - November 17
This season the Wednesday study is offering Now that Faith Has Come: A Study of Galatians which is a new video/workbook study by Beth Moore. This study explores the writings of Paul during his journeys to call believers to stand firm in their faith, stay bold in love and walk by the Spirit. His message is as relevant for believers today as it was in ancient times. This 7-week study includes weekly homework in a workbook and videos that guide the in-class discussion. Carol Gage and Lisa Armstrong are co-leading this class, which begins Wednesday, September 15 at 10 AM.

September 15 - October 27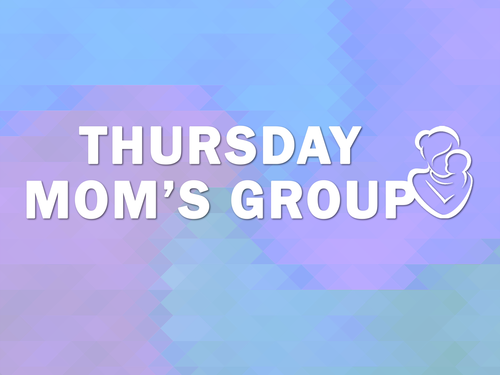 Join our newest pastor, Lindsey Solomon as she leads this discussion of the faith-based parenting book Love-Centered Parenting. This group is designed to help you to be more of the parent you long to be while drawing closer to God and other moms. The group, which offers childcare, will begin meeting Thursday, August 19 at 9:15 AM in Room 21.

August 19 - November 18
Men In Mission Bible Study
You are invited to join this mission-minded group of men on Tuesday mornings at 8 AM in the Celebration space. This season the group is discussing the book Jesus CEO, which explores the leadership qualities that Jesus modeled in His ministry. You can bring your own breakfast to this study.

This group engages in many mission projects, like building ramps for the community and helping with work needed by the church. Joining in the Tuesday study is the best way to learn about these mission opportunities.

Ongoing