Wesley is an amazing faith community of diverse people who are committed to making faithful followers of Jesus. We do this by Growing Faith, Building Relationships and Serving the Community.

We are people from all walks of life and ages. All of us are on the same journey, trying to learn more about who God has made us to be. There are ministries here for everyone – children, students and adults. We offer two distinct styles of worship at different times each Sunday morning. Wesley is a place where everyone is invited and encouraged to be in ministry together to engage our community and world with the love of Christ.

We hope you will come visit with us and find that Wesley is a place that feels like home.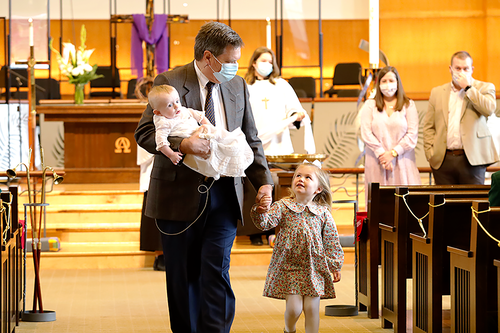 Our Sunday Morning Service Offerings
Sundays at 8:30 AM & 11 AM
Sanctuary, Belair Campus
We focus on liturgy, hymns and observing the traditions of the church. Our Celebration Choir, and occasionally the orchestra and handbell choirs, participate in the service. We invite everyone to come as they are to Wesley, but you can probably expect to find slightly dressier clothing in our traditional services, from business casual to suits and anything in between.
Sundays at 9:30 AM
Gym, Belair Campus
Our Modern Services are much more casual; we don't often use liturgy and you won't find the choir here, but rather a contemporary band. Think jeans or whatever makes you comfortable!



Sundays at 9:30 AM
Gym, Belair Campus
Wesley West is our newest worship service, meeting weekly in the gym of the Belair Campus during the winter months. Our worship is casual, modern, and engaging. Wesley West is all about making a place for you to connect with God and a real community, no matter your location.


We live stream both our 9:30 AM modern and 11 AM traditional services.
Watch 11 AM Traditional Service
Watch 9:30 AM MODERN SERVICE
Associate Pastor/Wesley West