AT WESLEY, WE LOVE OUR CHILDREN!
We have so many fun-filled opportunities for children throughout the week.
Wesley Kidz partners with families to guide children on the journey of growing, loving and serving Christ.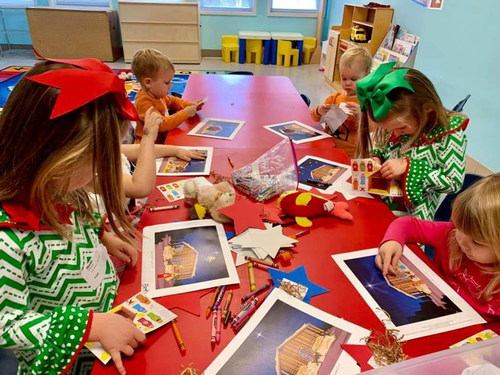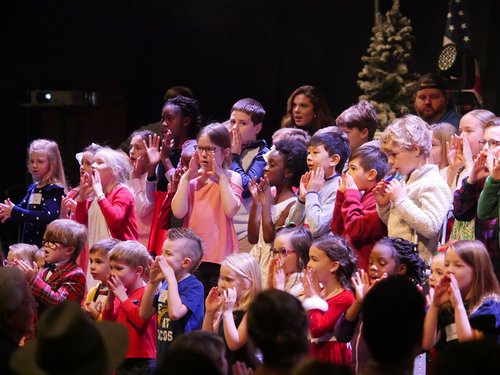 What are we learning about this month?
Join us Sundays for WESLEY KIDZ ONLINE! Each week, we are providing Bible content to help your child continue to learn about Jesus at home. Worship together as a family with our Preschool and Elementary Bible story videos and be sure to check out our weekly Parent Guides for fun activities to dive deeper into the Bible story.

Sunday content is emailed and posted on our Wesley Kidz social media pages.
Everyone loves a great story and there is nothing better than Story Time with Jesus. He is the master storyteller and when Jesus starts talking, it's time to listen and learn. Jesus often told stories to help His followers understand God's love and to teach them important things. This month, join us as we hear some of these amazing stories and learn about God's love and how we can share it with others around us.
This month is all about SELF-CONTROL. God's power has given us everything we need to lead a godly life. We can trust Him no matter what, and even when we face unexpected circumstances, we can trust that God is working. As we follow Jesus, the Holy Spirit can give us the power and wisdom to show self-control.
February 13 - Meet the Robinsons
While the parents get a night off, Wesley Kidz will experience inertia in action from 4:30 to 7:30 PM!

Bring a sack supper and refillable water bottle for this active night of science experiments, a movie, and a lesson on how we can put our faith and trust in God even when we cannot see Him.

Cost is $15 per child.
Go ahead and make your summer plans to join us June 13-17 for Vacation Bible School! This year's theme will be:
Make Waves: What you do today can change the world around you
We hope you will save the date and join us for this year's week of fun and spiritual growth. Registration will open in April!
Interested in Volunteering?
Email Kami DeRosier below to learn more about helping out on our Wesley Kidz Hall!
If you are new to Wesley, click on the link for service you plan to attend so we can prepare to welcome your family!
For more information, email
Kami DeRosier
.
We use a system called Checkpoint to safely check in our children at any Wesley Kidz event. Upon check-in, your child will get a sticker with your cell phone number printed on it, and you will also receive a "guardian receipt" to present when you are ready to check out your children.
Follow us on social media!
You'll find weekly opportunities to connect and learn about Jesus!
Wesley Kidz and Preschool Director
Wesley Kidz Associate Director